Align your spirit and creative potential for manifestation
Do you want to bring out more positive things in your life? Has your creative expression been eluding you? Trine is a practicing Kabbalist trained in the Western mystical tradition,and a certified EnSofic Reiki Teacher, Healer, and Ritual Master through the Modern Mystery School. She offers both classes and healing sessions at Mysterium Center in Los Angeles and throughout Southern California.
Fundamental EnSofic Reiki Classes
EnSofic Ray 3-Session Healing Series
Pure Japanese lineage EnSofic Reiki
Life-Activation (DNA-Activation)
Egyptian Aura Clearing
Crystal Healing
Cord-Cutting
Max Meditation System™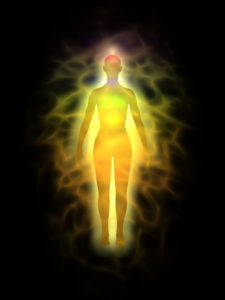 Life Activation
This 22-strand DNA Activation is an empowerment system that enables you to attract and retain more Light (positive energy) in your physical and energy body, maximizing your potential by manifesting unrealized talents, creativity and clarity. The process begins to release unconscious patterns (old emotional traps we fall into), while increasing your ability to use more of your brain and clearing negative ancestral programming.
In addition to the Life Activation itself, this session includes several energy alignments to help you achieve a sense of peace and connection between your mind, body and spirit. Also included is a one-month supply of vibrational energy drops to further assist in the energy clearing.
EnSofic Reiki Healing
This pure Japanese lineage, Reiki is directly from Mikao Usui, the founder of the original Reiki healing system. It restores the flow of energy to areas of the body which may be stagnant due to injury or illness and is also a powerful relaxation modality, which aids in stress reduction, general wellness and vitality.
EnSofic Ray Healing
The EnSofic Ray is the highest, brightest and most powerful ray of energy, containing purity, clarity, and focused concentration. This ray has the power to permanently destroy darkness, penetrating and activating your divine core.
This healing modality is a process of re-orienting body, soul, and spirit into alignment by destroying imbalanced physical, mental, and emotional patterns. It seals your physical and energy bodies, allowing you to create the life you desire. This is a great modality if you want to experience more passion in life. EnSofic Ray is delivered as a series of three sessions.
What is the Modern Mystery School?
There is currently only one mystery school open to the public that follows the path of Ipsissimus education to change lives and the world: the Modern Mystery School founded by Gudni Gudnason in 1997. Its mission is to serve humanity by raising the consciousness on the planet in order to bring about world peace through initiations, healings and the sharing of sacred, ancient knowledge. In order to be a proper mystery school, three things must be present:
An accounting of the direct handing down of knowledge from one Ipsissimus (The Highest Order of Ranking) to another that can be traced back thousands of years.
A person to whom the lineage is traced. In the case of The Modern Mystery School, our lineage is traced to the Lineage of King Salomon.
In the handing down from one Ipsissimus to another, specific keys are given that unlock the mysteries of the universe. These are the keys that change lives and can change the world.
I received ensofic ray healing sessions spaced about one week apart for the past three weeks from Trine Jensen. I experienced tremendous peace and tranquility during each session. Trine is a gifted healer who brings in this wonderful healing energy. I've noticed significant shifts in my life since starting these sessions. I used meditations to guide decisions in my life that are already reaping life-changing results. I feel very supported in this amazing journey called life!  ~ Lynn Theriault, 4/5/2019